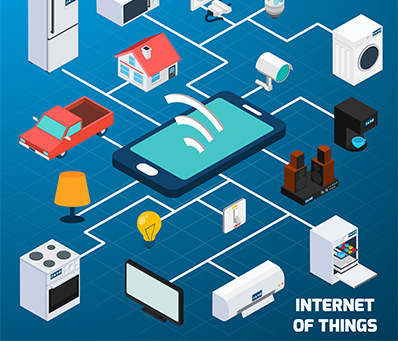 While it's getting easier to implement IoT and rollout your digital optimization strategy it's another story when you hit the yellow brick road. Yes, most of the IoT platforms out there are touting ease of integration, partner programs and yes, in some cases vertical solutions that are ready to go out of the box. This is where organizations struggle. So, we thought we would try and differentiate between "engagement" and "platform" as you consider your new 4.0 strategy.
The following is an overview of a "typical" Engagement.
Begins with a consultative engagement. Teams of experts on a zoom call ready to take your Industrial Internet of Things project to the next level. $1,500 per consultant…per day. We're not haters, the work needs to be done but it's costly and takes a long time.
This moves into defining your requirements. Again, it's a necessary step but the weeks are clicking by and you have a deadline.
Some reference architecture may exist but to use it customizations must be undertaken. Tick Tock. We're into week 8 and the CFO wants to be briefed.
Each IoT application (web, tablet, mobile) must be designed from scratch to meet your exact needs.
Debugging is a prerequisite to launch. This may add unforeseen issues and pushback the launch date.
Development approach: Waterfall – full release after 6-12 months. Maybe. Then you get to see the solution for the first time and it's ready for your debugging.
Total cost: A ground up Internet of things project could set a company back millions of dollars.
Let's contrast this with a "Platform"
Based on initial discussions and a few zoom calls you are presented with a proposal for spinning up your new IoT project. Maybe 2-3 weeks. We gather the relevant data and return to you with a program
We start with our already deployed core platform of applications – Data Monitoring, Analytics, Administration and System Monitoring and mobile apps. This gets us 80% to the final solution leaving us with 20% to customize for your needs.
Within 2-4 weeks you get your first look at your IoT platform.
Using agile methodology, we work together on your solution in 3-week intervals so that you can see it evolve and provide feedback during the process instead of waiting until the end.
Implementation approach: Agile – final release 6-12 weeks (Weeks, not Months – That's awesome)
Total development costs: $80,000.00 depending on data and functionality (Happy CFO)
While it seems like a no brainer to use a current platform there's still quite a lot to consider. Nothing is as easy as the brochure makes it out to be. But if you thought of your IoT in terms of building a new house it becomes clearer.
Foundation: Check
Frame: Check
Plumbing: Check
Electrical: Check
You add the finishes. The lights. The appliances. And of course, make sure they're all IoT connected devices. Do you get everything you wanted? Probably not, it's not feasible for you to have everything with a platform that's 80% complete. For some, this may not be the best path. It's all dependent on your goals.
When organizations begin this process there are a myriad of interconnected needs flowing throughout the company but the mostly boil down to:
Budgets: The favorite topic of everyone. Not just because we love spreadsheets but because we have a hard time coming up with what it will cost. For all the work we put in, sometimes it comes down to "you can have X dollars" period. Those dollars are limited, and we need to squeeze out what we can.
Resources: Everyone is spread far and wide…literally. Competing tasks, projects, deadlines, milestones, and everything in between means everyone is busy. Resources are a constraint. It's best to have a project that requires less resources than more.
Calendar: In today's fast paced environment everything must be done this quarter and it must have measured impact. Projects that have faster impact to the bottom line tend to be funded first.
Nothing is easy today, but starting with a foundation, frame, plumbing and electric makes it way more likely that the family is moved in on time and everyone is happy.