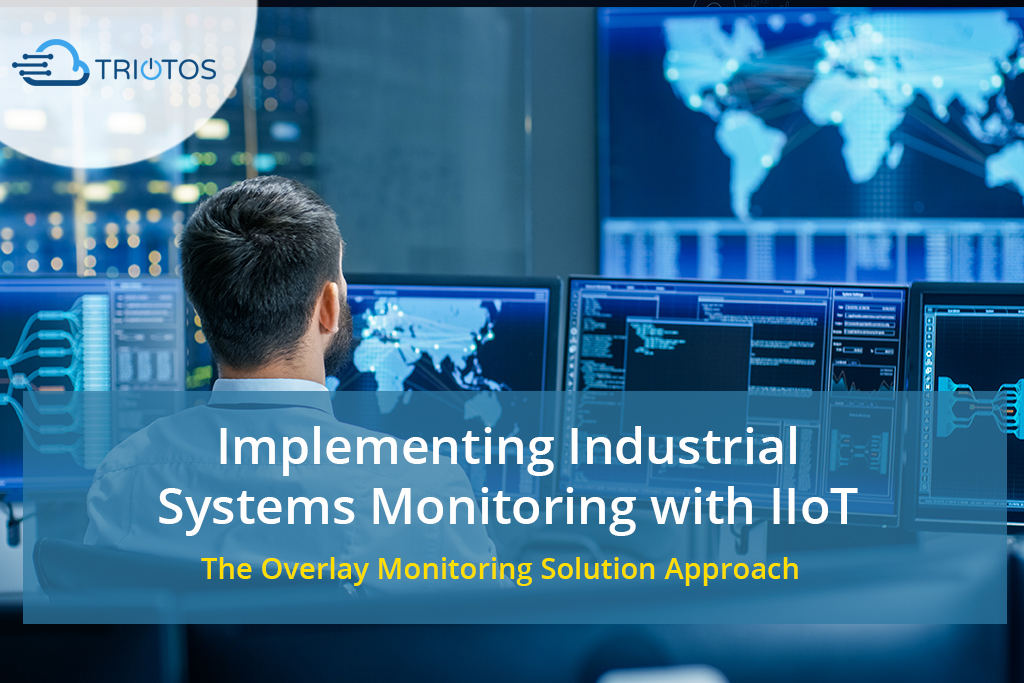 – The Overlay Monitoring Solutions Approach
Industrial Systems Monitoring is a well-established field with hundreds of vertical or specialized solutions in the market. Many of these come from the suppliers of industrial systems and controllers for manufacturing, processing, transportation, distribution, or communication. In some cases, they are proprietary but industry efforts to standardize electronic interfaces have led to industry-wide monitoring solutions that work with systems from different manufacturers.
However, many of these standardized solutions use protocols and technologies that are 30-40 years old (9-pin serial connectors, for example) and difficulties of integrating new systems continues to pose a challenge. Industrial Internet of Things (IIoT) changes the game by allowing for OverlayMonitoringSolutions that can connect and integrate both old and new industrial systems using IIoT gateway and edge processing of data from disparate systems. Add to this that these overlay monitoring solutions incorporate IIoT data handling and processing solutions developed by leading cloud providers and suddenly the perspective changes. It becomes easy to see a future for simpler-to-implement and more affordable Industrial Systems Monitoring solutions using IIoT!
At Triotos, we use this winning solution – AWS cloud –as a base for our Industrial Systems Monitoring reference architecture, complete with applications for IoT Data Monitoring and Analytics as well as Administration, IIoT Device Provisioning and an IoT Network Operations Center that allows you to monitor your IIoT solution.
In addition, we have developed tools for IIoT data simulation that enable us to bring up complete end-to-end solutions with real and simulated IIoT data in order to develop customer/user-specific web, mobile, messaging or e-mail applications and integrate with existing customers.
Download the whitepaper to learn more on the Triotos Industrial Systems Monitoring Overlay Solution and how it changes the game of Industrial Systems Monitoring