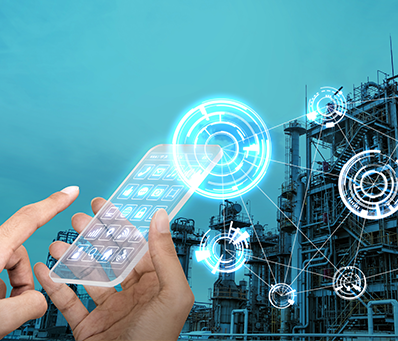 Customer: A company in the business of designing and selling customized monitoring systems that are installed at hundreds of industrial locations around the US. Each system generates a large volume of data items as well as events and functional alarms at quick intervals resulting in thousands of data items every hour. This data is available in a desktop computer with user interface showing functional status on a continuous basis but also provides access to historical data stored in tables in a data base.
Goals: To improve customer service and provide existing customers with centralized monitoring for multiple locations, we together with the company developed an IoT based solution that would meet their current and future needs. Some key requirements:
Minimal need for integration with current product
Minimal use of customers IT infrastructure
Expandable beyond current monitoring of system data to monitored data
Easy to deploy, scalable and secure
User role focused applications (monitoring, operations, support, service, back office)
Web based monitoring application integrated with messaging and mobile phones
Analytics of incoming data including Machine Learning
Implementation: Utilizing AWS IoT architecture using Dell Industrial IoT gateways connected to monitoring system via secure one-way serial port. Connectivity to cloud over secure cellular VPN network. Customer and end user applications built around Triotos 4 customizable web-based apps for Data Monitoring, Analytics, Administration and System Monitoring as well as integration with text messaging and notifications of alarms.
Result: Customer has a complete IoT based monitoring solution scalable to hundreds of locations with an evolving set of applications tailored for the customers internal use and for the end customer in the form of new product attributes and service offerings.