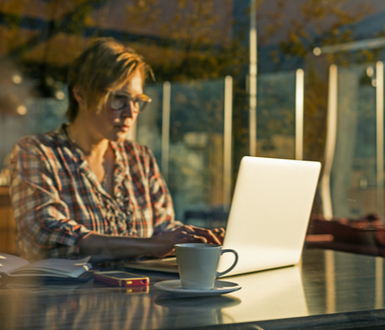 The principal selling points of Industrial IoT is how it can make your business more competitive, profitable, and easier to manage by letting you know more about the all the details. Unfortunately, this has also become a stalling point, especially among small and medium size businesses where lofty promises are hard to justify among more down to earth managerial, budget and spending priorities.
Nowhere is this truer than in use cases and success stories touted by Industrial IoT suppliers, consultants, and pundits. While the use cases are true there are too few of them and they do not represent what small/medium companies need to do. The true implementation expense, often in the $ millions also put them out of reach for most businesses.
Finally, the cost of implementing IIoT solutions has gone down dramatically as technology costs (devices, connectivity, IoT platform and application) are getting cheaper and cheaper and a new set of low cost suppliers have entered the market providing IIoT reference solution that can be implemented in months instead of years and for less than $100k, often much less, instead of $ Millions.
Let us take a look at some use cases and success stories.
A manufacturer wants to better understand equipment utilization on his shop floor by understanding when his machines are in production. Instead of contracting with an industrial control company to automate his shop floor (costing $10s of thousands) he contacts a supplier providing an overlay monitoring solution for simple on/off detection. After paying initial installation costs of less than $5k and a monthly $1k application fee, he quickly has a solution that provides him with utilization reports as well and email and mobile messaging when there is an afterhours outage. Apart from a better understanding of his production. The supplier responds to requests for improvements with new reports and analytics showing him his operations in a completely new light.
A manufacturer of industrial and residential elevators wants to provide better service to it's customers while at the same time understand how they are used in order to improve features and designs. The elevators are controlled by an embedded computer board and the manufacturer would like to add IIoT capabilities to this existing design without having to spin a new board. A supplier of cloud based IIoT solutions for embedded implementations, he can add a processor board with IIoT connectivity for less than $75 and 1$/month monthly connectivity fee. The supplier also provides him with a complete IoT solution for data/event monitoring, analytics as well as an operations center that can be used by the manufacturer and his distributors for less than $100k, the budget assigned to the project. Part of the solution includes ability to assign each elevator to a distributor or service person who receives reports associated with any service outage either by email, as text message or a mobile application.
A small supplier of rental equipment wants to keep track of where the equipment is at any given time. Rather than contacting existing asset tracker suppliers, she contacts a supplier that offers customized tracking solutions using new low-cost cellular connectivity. The trackers are magnetically mounted on the equipment and are configured to report any movement. The associated IIoT application shows where her equipment is at any given time and can be configured to report if it has not been moved used. It will show which equipment is sitting on the lot and what is being used by customers and where. Finally, if tracking device is removed from equipment, a message is sent alerting potential theft. From having to depend on manual inventory and computer entry, the owner suddenly has a screen where she can see all the assets. Every month she will also know the use patterns and any other information than can be derived from the data. Cost, apart from cost of trackers, this is a subscription service based on number of assets deployed.
Triotos, together with device partners, offer several scalable reference solutions that can be effectively deployed by small/medium size businesses. Ranging from out of the box to fully customized and integrated they bring a new price point for capabilities and value to the marketplace. www.triotos.com