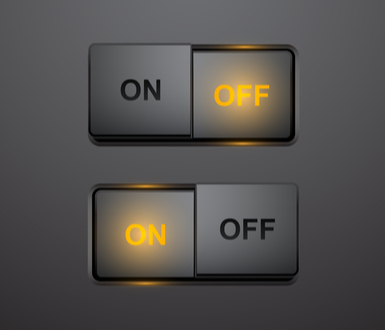 Are we open or closed, is it open or closed, on or off? As you are running your business, how many times have you asked yourself this question and how many times do you wish you had the answer, not only today but over the last months or even years. You have probably asked it many times without thinking that there may be a way that you can actually have the answer.
Industrial IoT (lIoT) is often marketed and understood as something abstract and even confusing – the value of data, connected products, better this and better that. Implement IIoT and you will participate in the digital transformation of your company to a better future where you with IIoT data will know much more than today and somehow transform how you run your business. These promises and big words do little to help you run your business or even suggest why you want to introduce IoT in your business. In fact, they describe something that is complicated, expensive, and difficult to implement and even understand.
Instead of this, let us look at practical implementations of things much closer to earth and your day to day running of your business. What is it that I wish I knew yesterday and today and how can I use technology to attain this knowledge tomorrow? Let us start with something as simple as what is open or closed, on or off in your business. Here are 10 examples:
Your retail business has many remote locations and warehouses that are used intermittently. Do you know how they often they are used?
Your pest control business deploys 1000s of traps on any given day. Do you know when a trap has sprung?
Your security business monitors thousands of premises, gates, and doors. Do you know when they are opened and closed?
Your construction business has 100s of pieces of heavy equipment, do you know when they are used or not used?
Your commercial building operational monitoring business has thousands of HVAC systems. Do you know when they are accessed?
Your factories have dozens of machines from different manufacturers, some old and some new. Do you know when they are operational or idle?
Your utility has thousands of distribution sites and cabinets. Do you know when they are accessed?
Your family entertainment park has a number of rides and attractions. Do you know when they are used and idle?
Your city or town have several fenced in locations and buildings. Do you know when they are accessed.
Your own, I wish I were able to track what is open/closed and on/off in my business and operations.
Availability of battery powered IoT open/close sensors and devices are today opening up 100s of new use cases with nationwide connectivity using IoT cellular networks or local connectivity with gateways and Bluetooth 5 or LoRa WAN devices connecting up to half a mile, enough for industrial plants and commercial buildings. While battery life is dependent on frequency of connectivity, once/24 hours use have battery lives of 3-5 or even 10 years.
Connected to the IoT platform supporting the web or mobile applications you want, IoT can now keep track of what is open/close, on/off in your business.
Using the Triotos reference architecture and associated hardware and software, we can implement your use case and bring up a complete IoT solution for your business in months instead of years and without spending 'big bucks.' It is a perspective that sets us apart from the crowd. We invite you to learn more about the road to IoT and more about us at www.triotos.com