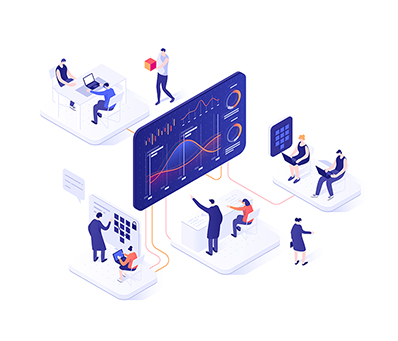 The last couple of years have seen big changes in how Internet of Things solutions are implemented.
Gone are the days when companies had to bet on proprietary IoT platforms and devices and spend millions of dollars with Systems integrators to create proprietary solutions often having to pay ongoing 'per device' fees to platform suppliers for years to come.
Instead, the appearance of two 'de facto standard' IoT infrastructure solutions from AWS and Microsoft are changing how IoT solutions are implemented. Instead of depending on small cloud platform companies trying to enhance their platforms as they gain customers, the AWS IoTcore and Azure IoT platforms start from already strong and market leading scalable cloud computing platforms, complete with connectivity options, security and a slew of applications. On top of that, both companies have developed best in class IoT server applications incorporating IoT data handling, authentication, device management and security. To that they have added their existing data base, analytics, machine learning and presentation capabilities. In order to simplify IoT device integration and development they are providing key IoT device capabilities like gateway agents and IoT oriented RTOS that can be ported directly to devices or incorporated as they are developed. Finally, both companies have extensive, device, integrator and consulting partner programs.
Add to this the continuing improvements delivered by Moore's law in the form of processing/power ratios in edge device computing and new wireless connectivity allowing for connected devices with 5 to 10 year battery life and it becomes clear that we have a completely new IoT world in front of us. In this world we move away from a closed world of proprietary solutions where every piece of the IoT stack (device – connectivity – IoT platform – applications) is custom developed to a world where implementations and solutions are developed using 'LEGO like' components that are easy to integrate and reusable.
In this 20/20 IoT World – we will see uses and use cases explode while costs for each implementation goes down. The closest analogy is what happened in the SmartPhone 10/10 world around 2008 when iOS and Android were released. Smart phone applications were never the same, nor will IoT applications be from now on.