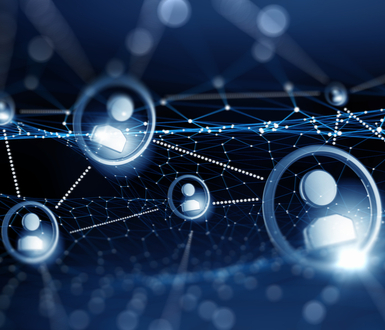 Industrial IoT, according to some, promises nothing less than the next industrial revolution. That may be, but the fact is that so far, IIoT has delivered frustrations in equal measure with successes. That is in part because of a familiar enemy: complexity. Solutions come in many forms and shapes from literally hundreds of suppliers. They all tout the specific reasons why they should be your 'solution of choice' In many cases these reasons are valid. Nonetheless, the fact remains that "solutions," each of which presents limitations to organizations wanting to seize the potential of IIoT, generally fall into three categories, namely:
Tailor made for specific industry verticals supporting specific industrial protocols and integrations with existing control and business systems. These kinds of solutions are common for industries like large manufacturing, processing, utilities, power generation and oil & gas.
Highly specialized for one vertical use case with applications tailor made for specific uses. The vehicle tracking field is full of such solutions that tightly integrate vehicle electrical buses and connectors with well understood use cases for trucking, fleet management, container and supply chain tracking.
Uniquely built for an individual company, often evolved from their specific choice of equipment, suppliers, and business needs. These are often developed as multi-million-dollar strategic investments to deliver specific competitive advantages. Luxury car companies started early with tracking and safety solutions and companies like Amazon have built their whole competitive position using proprietary solutions developed on their own and supported by partners.
The existence of these three large categories would seem to imply that there is no, good, universal solution that can deliver an Industrial IoT Solution for All. In fact, over the last five years there has been a rapid evolution and maturation of capabilities offered by major public cloud suppliers that offers a basis for a universal or near-universal IIoT solutions architecture. And that, in turn, means there is an opportunity for standardization, orchestration, and whatever customization is needed to make an ideal solution for almost any organization.
The elements now generally available from cloud providers, on demand and easy to integrate, include:
Device (RTOS) and gateway (agent)software
Flexible secure connectivity solutions (encryption and VPN)
Powerful best-in-class IoT data handling platforms (IoT core etc.)
Seamless back-end integration with storage and data/analytics applications
Application servers supporting any Web or Mobile application
API platforms for integrations with any business system
Large partner programs for:

Device Partners
Integration Partners providing any type of integration services
Solution Partners providing 'pre-built' solutions
Development Partners to design and build solutions

Overall Cloud Computing worldwide support complete with applications, tools and value-added services and applications from third party providers.
With this kind of powerful offering as a base, it is possible to design almost any type of Industrial IoT solution for any industry vertical and any size company with low risk, low CAPEX and reasonable OPEX.
At Triotos, we recognized the trend early and have been building on our IIoT expertise to help customers with "the last mile," so to speak, between the offerings available in the cloud and the nitty-gritty details and peculiarities of their specific business.
The IIoT cloud computing core components from cloud providers remain the same, how they are used and the business models under which they are offered differs widely.
At Triotos, using the market-leading AWS IoTcore infrastructure, we build what you need. We focus on bringing you low cost (<$100k or 'pay as you go') solutions that meet your specific business needs. Just as important, we save on opportunity cost, delivering results in months instead of, potentially, years that might have been typical needed with older IIoT solutions or with implementing cloud based IIoT completely on your own.
Following the modular approach of cloud providers, we offer six "packaged" solutions that address most needs. Then, we work with you to determine where your specific needs may vary, and we customize to meet those requirements. We also make sure you aren't boxed in or left in a technological dead end. The solution is designed to meet your evolving business needs and is updated with new applications and capabilities over time.
By using the evolving AWS IoT solution and partner program as a base – this IIoT solution for most will meet all your future IIoT needs. www.triotos.com